Is climate change among the villains behind our weird weather?
BY DON GAEDE AND CONNIE YOUNG – Originally posted on October 2, 2017 in The Fresno Bee.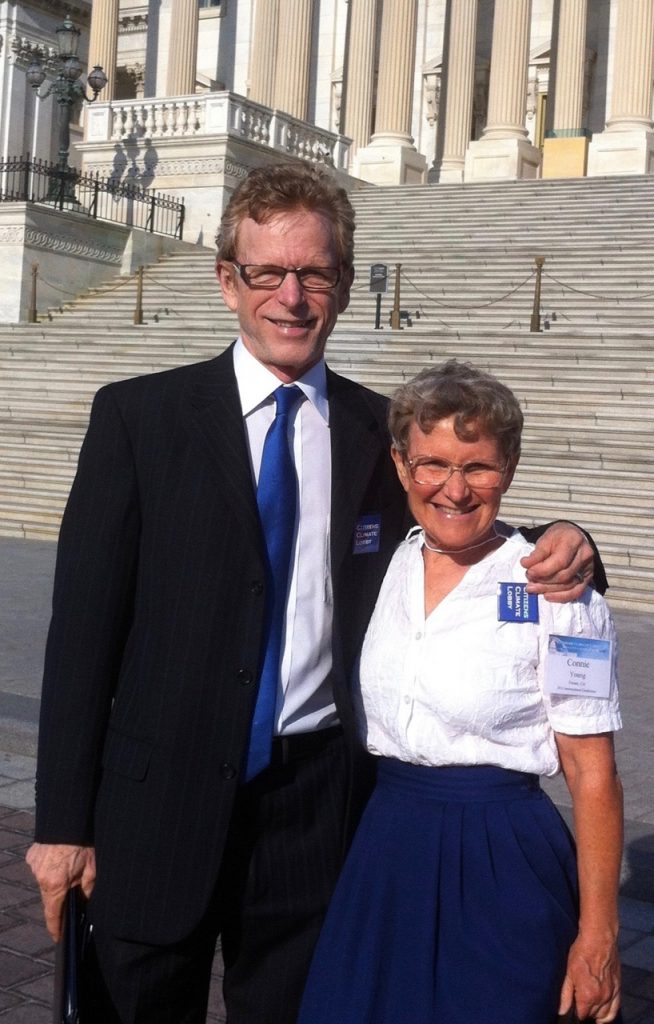 ---
We would like thank The Bee and other forms of media for their ongoing coverage of the wildfires raging in the West and the multiple hurricanes with unprecedented severity. This important service is much appreciated by all Americans as we await news of family and friends in the affected areas.
However, we members of the Fresno chapter of Citizens' Climate Lobby are concerned that so little (if anything) is being said about human-caused climate change in relation to these extreme weather-related events.
Nicholas Kristof, of the New York Times put it this way: "Imagine that after the 9/11 attacks, the conversation had been limited to the tragedy in Lower Manhattan, the heroism of rescuers……without addressing the risks of future terrorism. That's how we have viewed Hurricane Harvey in Houston, as a gripping human drama but without adequate discussion of how climate change increases risks of such cataclysms. We can't have an intelligent conversation about Harvey without also discussing climate change."
Risky Business is a group founded by Hank Paulsen (Treasury Secretary under G.W. Bush), Michael Bloomberg and Tom Steyer. Over three years ago, they warned of the economic risks posed to the U.S by climate change. In light of the record damage caused by hurricanes Harvey and Irma, their predictions were not far off, and bear repeating:
"Within the next 15 years, higher sea levels combined with storm surge will likely increase the average annual cost of coastal storms along the Eastern Seaboard and the Gulf of Mexico by $2 billion to $3.5 billion. Adding in potential changes in hurricane activity, the likely increase in average annual losses grows to up to $7.3 billion, bringing the total annual price tag for hurricanes and other coastal storms to $35 billion."
▪  Warmer ocean water is hastening the melting of polar ice and sea levels are rising. Globally, the average increase in sea level is about eight inches since the industrial era. However it is rising more on the east coast and gulf coast, where it has risen about 12 inches.
▪  Warmer air holds more water, which increases the chance of severe deluges like we saw in Houston.
▪  The strength of storms increases when they move over warm water. Even though storms may not come more often than usual, when they do hit, they hit very hard.
EPA chief Scott Pruitt says this is not the right time to talk about climate change. We disagree. In the medical field, we know that a heart attack is the perfect time to talk about how to make the right kind of changes to prevent the next one.
It is imperative that Americans understand the role climate change plays in extreme weather events, and what must be done to reduce the severity of future events. We urge the media to use this unique moment to educate the public about the role of climate change in these disasters. We can't solve this problem if we don't talk about it.
***
Connie Young is a registered nurse and Dr. Don Gaede is an internist and vascular specialist. They are from Fresno. Connect with them by email at Citizens' Climate Lobby Fresno fresno@citizensclimatelobby.org