October 2023 Champion
Sanjiv Godse, MD
---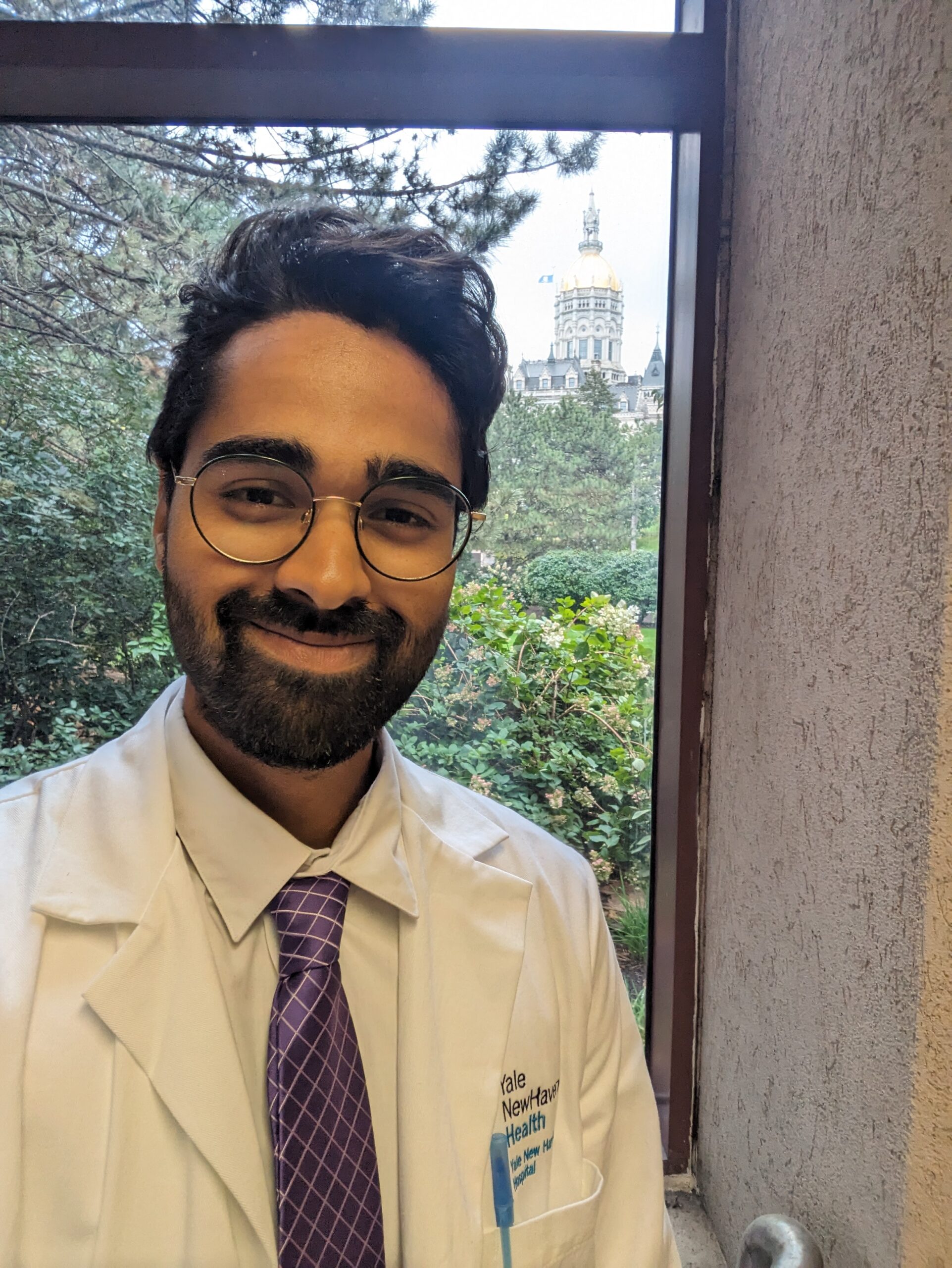 Sanjiv Godse wants to treat children's lungs and the air that goes in them. His approach combines his love of the outdoors with his career as a doctor.
"From an early age, I enjoyed spending time in nature," says Dr. Godse, a postdoctoral fellow in pediatric pulmonology at Yale New Haven Hospital in Connecticut. "But I always saw that interest as separate from medicine."
That changed in residency in Northwell Health in the New York City borough of Queens. In 2019, Dr Godse heard a lecture by Dr. Geoffrey "Cappy" Collins, an environmental pediatrician at Mount Sinai in New York City. It was an "aha" moment.
"The link came that the lungs, in particular with climate change and air pollution, are really heavily impacted by our environment," says Dr. Godse. And the most effective way he sees to deal with the problem is to get ahead of it — to prevent cases of asthma and similar conditions, by reducing or eliminating the particulates and other pollutants that cause them — a better outdoors and a better body. "I was able to open my mind and say, 'I don't have to choose between my career and my interests outside of medicine'" he says.
Environmental medicine is a narrow niche, Dr. Godse says. At the same time, though, it is a broad concept, and he expects to include the concept in his practice of medicine as a pediatric pulmonologist. He can help the patient in front of him through clinical practice while also addressing the public health issues that essentially treat conditions for many patients.
Asthma is a case in point. "Asthma can be a very controllable disease. However, treatment becomes more difficult in the face of profound environmental exposures," he says. Climate change only exacerbates these exposures, by raising levels of ozone — smog, in other words — as well as pollen from longer growing seasons, and particulates from the wildfires that become fiercer because of heat and drought. Dr. Godse notes that the effects are worse in marginalized communities, where highway traffic and polluting industries are not uncommonly located. Parents, as the ultimate caretakers of children, need to be educated and involved in these discussions.
Where can someone work to combine clinical care with public health outreach? Dr. Godse sees himself someday in a teaching hospital setting, notably in mentorship and creating environmental health curricula embedded with policy advocacy.