Forum: A vision for a healthy Traverse City
By LISA DEL BUONO – Originally published on Record-Eagle.
---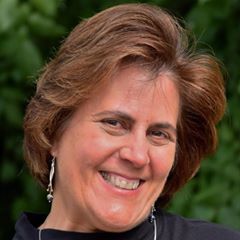 I have a vision for Traverse City to be a model green community existing in harmony with nature. A walkable, bikeable community powered by 100 percent clean forms of energy. A city in which tourists not only enjoy our crystal-clear waters, spectacular hardwood forests and clean fresh air, but also a hub for locally grown, sustainable food and craft beverages.
I applaud the city commission's 100 percent renewable goal for city operations and am thrilled to learn that Traverse City Light and Power is considering setting a bold clean energy goal — potentially 100 percent — to cover our entire community, making Traverse City the first in our state with such a goal. We must do all we can to support this courageous and achievable goal for many reasons.
I recently returned from the first Medical Society Consortium Conference on Climate and Health. The consortium consists of 21 member medical societies, including the American Medical Association, representing nearly half of all practicing clinicians in the U.S.
These providers have a keen understanding of how our patients' health directly depends on the health of our environment. The climate crisis is the not only the biggest health threat of the 21st century but also the biggest health opportunity.
Burning fossil fuels creates a toxic stew of air pollution that increases the risk of cardiovascular disease; exacerbates asthma and emphysema; may contribute to low birth weight, preterm deliveries and developmental delay in youngsters and cognitive changes in the elderly.
We are experiencing these health impacts today. Transitioning to clean, healthy forms of energy would immediately save lives, reduce healthcare visits and increase productive time in the workplace and schools while also minimizing the impacts of a warming climate.
Another conference attendee, who volunteered in Puerto Rico following Hurricane Maria, described the severe mental toll taken on those who have lost their homes and lived for months without electricity or running water. The incidence of suicide has sky-rocketed, including an 11-year old who recently took his life.
While accounts of those who are suffering the consequences of our changing climate right now in the U.S. are sobering, that was not the end of the discussion. We heard how a price on emissions would catalyze the transition to a low-carbon economy, followed by a lecture from a Stanford researcher who has demonstrated that the technology to make such a transition is available today. Finally, our imaginations were ignited by the prospect of restoring damaged landscapes to productive farms that could also sequester carbon.
I returned home from this experience with renewed hope and a vision for the Traverse City area: to be a model for other Michigan communities while living healthier, longer lives in harmony with the natural world. Let's make this vision a shared reality by supporting local small farmers who grow food in sustainable ways and encouraging efforts for a more walkable and bikeable city. But, most importantly, let's encourage Traverse City Light and Power to set a community-wide 100 percent renewable energy goal as quickly as possible!
***
About the author: Elizabeth (Lisa) Del Buono works with the Citizens' Climate Lobby Climate and Health Action Team. Del Buono, M.D., is also a Grand Traverse Pathology partner at Munson Healthcare.
About the forum: The forum is a periodic column of opinion written by Record-Eagle readers in their areas of expertise. Submissions of 500 words or less may be made by emailing letters@record-eagle.com. Please include biographical information and a photo.