REPORT: American Public Responses to COVID-19
Post by Ira Dreyfuss
April 2020
American Public Responses to COVID-19 Report by Yale Program on Climate Change Communication and George Mason University Center for Climate Change Communication
---
Our national effort to bring the COVID-19 pandemic under control is exacting a terrible cost on our economy, but a survey shows that, by a margin of more than 5 to 1, we are willing to pay the price. In fact, the survey indicates support for doing even more to defend the public's health, even if economic damage continues.
The national scientific survey found 84 percent prioritized the public's health, by wanting a halt to the spread of the pandemic; 16 percent gave top priority to halting the economic slide. The support ranged across the political spectrum – Republicans, Democrats and independents – and included people who were jobless.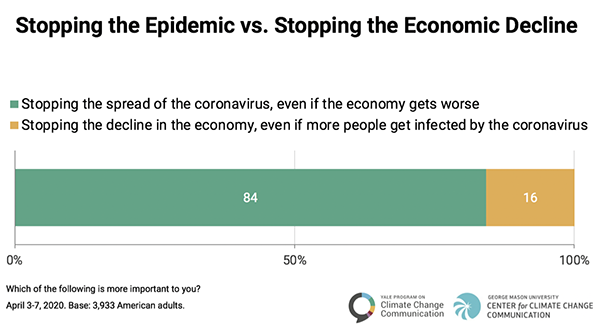 The report was done April 3-7 by the Center for Climate Change Communication at George Mason University and the Yale Program on Climate Change Communication. Of the 3,933 adults surveyed, 3,188 were registered to vote. The margin of error was plus or minus 2 percent.
The study says about 9 in 10 of those surveyed trusted in the advice of health professionals and in the reports of mainstream media from local TV and newspapers to national broadcast news networks (ABC, CBS, and NBC).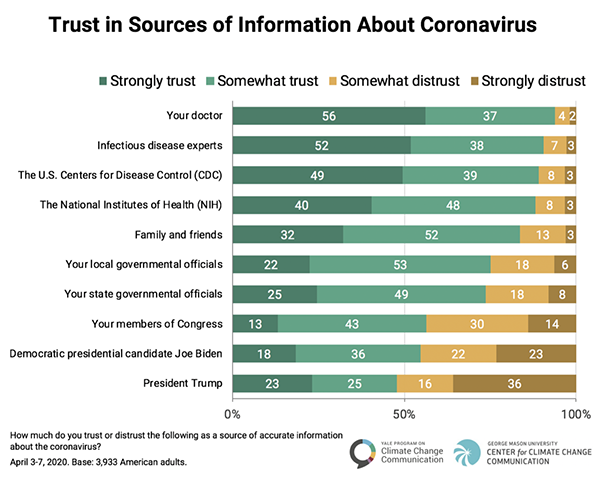 The report indicates people not only listen to health advice, they act on it. For instance, 92 percent agreed that frequent handwashing reduces the risk of contracting the coronavirus, and 90 percent said they were washing their hands with soap and water more frequently.
Similarly, about nine in ten found it "extremely" (56 percent), "very" (27 percent), or "moderately" important (10 percent) to their family and friends to act to limit the spread of the coronavirus. These overwhelmingly supported actions included social distancing (staying at least 6 feet away from people outside the home) and staying home rather than going to work, school or other regular activities.
A majority of respondents felt comfortable with their own capacities to protect against infection, and with the ability of government agencies from the local to the federal level to limit the spread of infection. But the survey indicates respondents want to see more done, by the public and at all levels of government, to limit the spread of the pandemic. And majorities expect worse is to come – for public health and the economy – in the next month.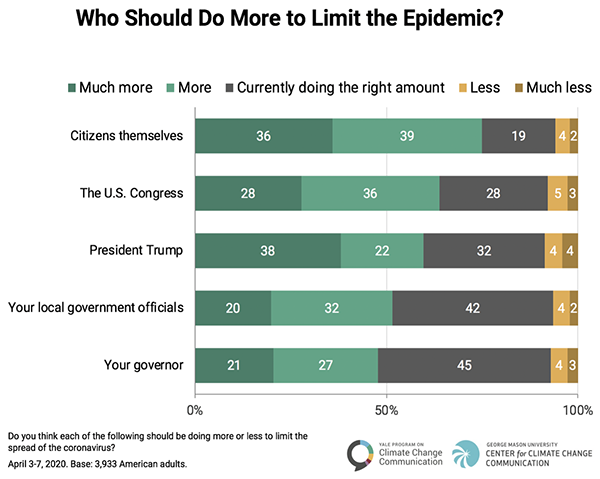 ***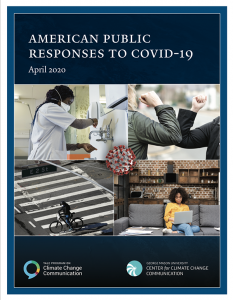 About the Report: