February 2022 Champion
Neelu Tummala, MD
---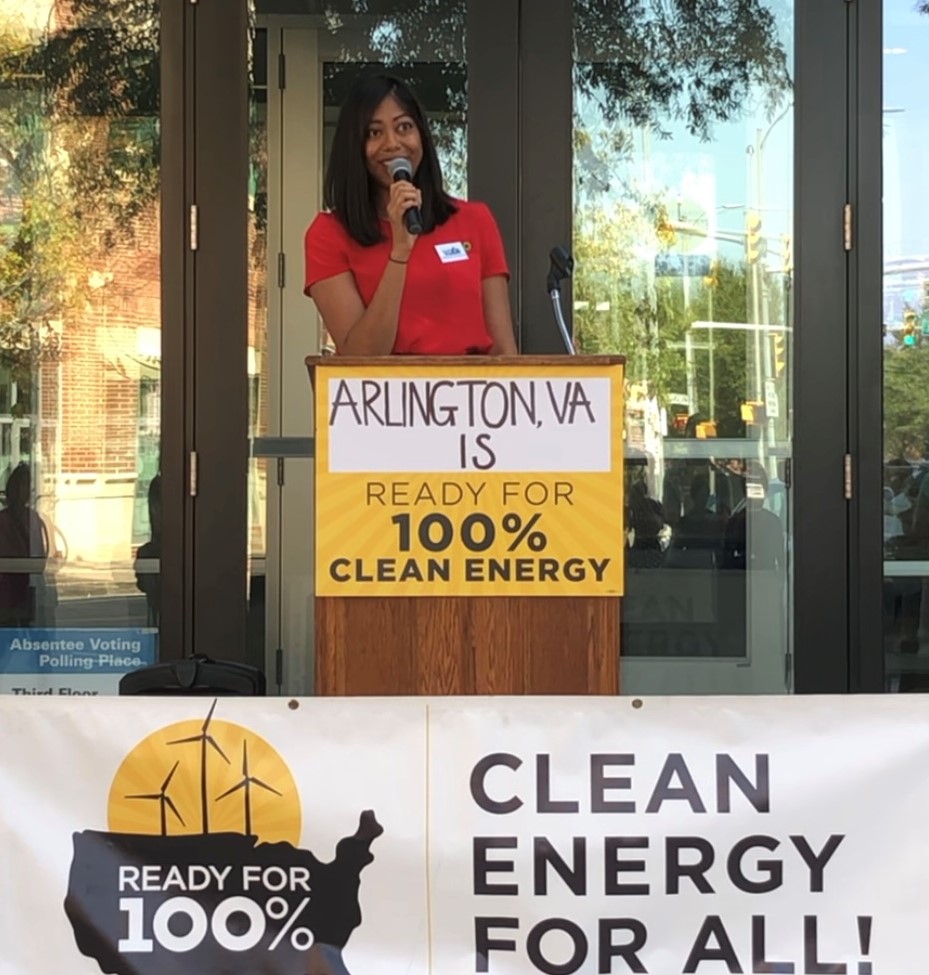 You could say Al Gore talked her into it. This was in Los Angeles in 2018, and Dr. Neelu Tummala had just finished her residency.  She was attending one of the former vice president's three-day Climate Reality Leadership Training programs.
Dr. Tummala had been concerned already about global warming and its impact on health, but the training put together the pieces. "Sitting in that auditorium was my 'Aha!' moment," says Dr. Tummala, an otolaryngologist at The George Washington University Medical Faculty Associates in Washington, DC. She went on, receiving training from a year-long fellowship through the Yale Center for Climate Change Communication and the Op-Ed Project, so she could use her knowledge as a doctor to raise awareness about the effects of climate change on health, as well as how clinicians can advocate for healthcare sustainability and climate policy that protects their patient's health.
The training paid off. Dr. Tummala has become a prolific op-ed and opinion writer, as well as interviewee, in major media. She's been in Scientific American, USA Today, CNN and The Guardian, among others.
"This is such important work that we need to do," Dr. Tummala says. "Climate scientists have told us that there is a window of opportunity to really mitigate most of the alarming health concerns."
Dr. Tummala brings awareness to the stories of her patients' lives as she describes the impact of the climate crisis on health. In her Scientific American article, she recalled a grandmother who had spent the night before a medical appointment walking around a train station while holding her granddaughter because there was a heat wave, the child had no other access to air conditioning, and the girl had been sweating so heavily that she was at risk of dehydration.
"When you feel really strongly about something and you see the health impacts of climate change reflected in your patients, it's hard not to tell their stories," Dr. Tummala says.
So…. Pro tips. Dr. Tummala uses her sisters as proofreaders and editors, as well as the Op-Ed Project's free online resources to help her find places to pitch her articles. She says other health care providers can be published as well.
Dr. Tummala says she gets better with practice. "It took me a little while to find my voice," she says. But she sees climate health communication as a vital mission: "How can you not do it?"