March 2022 Champion
Jonathan Lu, MD
---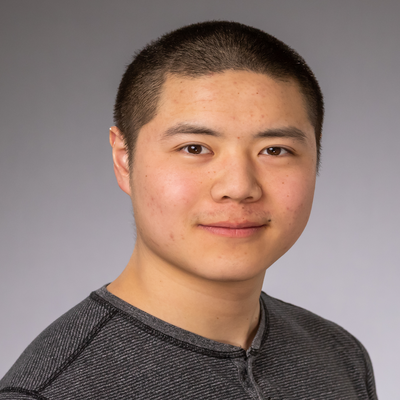 The climate crisis has been a part of Jonathan Lu's life since boyhood.  Growing up in Fremont, California, in the San Francisco Bay area, Lu remembers learning about it in elementary school. "But I was thinking that the adults had it under control," he recalls.
But the adults of those days did not have it under control. Lu, now a medical student, realizes the job is falling to his generation.
In the 2016 election, the Trump administration drove the point home with policies that could make the crisis worse, and Lu's climate education got more serious. "I didn't feel I could trust our leaders to be giving this the attention that it needs," he says. "That's what led me to start trying to find ways that I could take action."
At Princeton University (he graduated in 2018), Lu started working with Citizen's Climate Lobby, an international grassroots group that trains and supports volunteers so they can get to know elected officials and try to influence changes in climate policy. When he started at Stanford University School of Medicine, Lu carried his knowledge with him.
Lu is co-founder and co-director of Stanford Climate and Health, where the university community can get together to share ideas and actions on climate. "I was surprised that there wasn't a space for this already when I came to the school," he says. One of its projects is to have Stanford switch to reusable gowns, which he says are cheaper and more bacteria-resistant than current paper personal protective equipment. The group is trying to make that case to senior officials.
With colleagues at the University of California, San Francisco and the University of California, Davis, Lu organized the NorCal Symposium on Climate Health and Equity, which connects the academic medical community with people who work and live on the front lines of environmental damage. "The people who know the most about the problem, who are living it day to day, will have insight about what is important and what should matter on the ground," he says.
Lu realizes the privileged authority that comes with the white coat, and he wants to make beneficial use of it – along with others in his cohort. "I feel like there's this entire generation of health professional students who see the link very clearly and are trying to get our profession to reach a higher calling," he says.