January 2021 Champion!
Dr. Vi Nguyen
Pediatrician in San Diego, California
---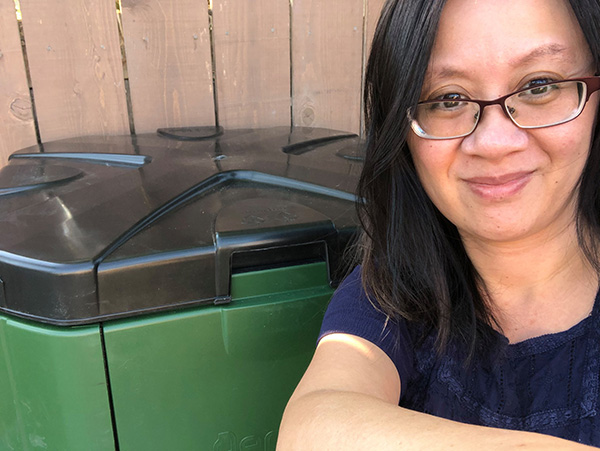 If one person's trash truly is another's treasure, Vi Nguyen must be the richest person in San Diego. She finds her treasure on beaches, as plastic trash. She picks it up, recycling most and turning some into art objects and toys for kids. In the process, she helps to draw the link between the environment and health.
To be clear, trash collecting is not Dr. Nguyen's day job; it's her avocation. Her formal title is assistant chief of pediatrics; she works at a health maintenance organization. She helps to manage about 90 doctors in addition to attending to her own large patient population.
But what Dr. Nguyen is known for as part of her contribution to environmental health, for the planet and its people – is being Dr. Plastic Picker. Her website's slogan: "Fighting Ocean Plastic Pollution One Piece At a Time."
Being a part-time beach cleaner wasn't originally a life goal. Dr. Nguyen started a year or two ago while feeling what she describes as physician burnout, burdened by the stresses of middle management and the loss of a toddler patient to cancer. "Everything seemed wrong," she says.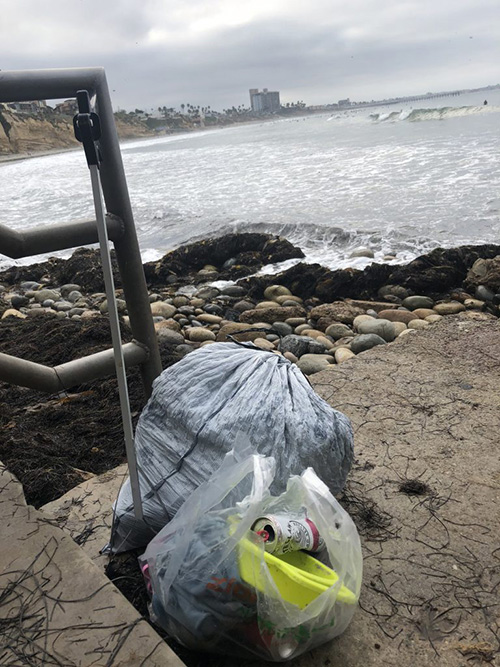 Dr. Nguyen needed a place where she could renew herself. She gravitated toward the beach, where she found it – along with swaths of garbage.
Neat by nature, Dr. Nguyen picked up a piece. Then another. Then another. The next thing, she was a constant trash-picker-upper. Online, she came across like-minded plastic pickers. Now she had a community, and she expanded it. Talking with patients and colleagues, she began to organize plastic-picking expeditions.
It turns out that descending from the physician pedestal and standing on the beach with patients helps with patient care, Dr. Nguyen says – the personal connection gets the kids more involved in following health advice. "It's crazy, but it works," she says.
Although Dr. Nguyen recycles bags of trash, some objects seem to speak to her. She turns them into figurines, and many become toys for her patients. "My art – it's silly, but the kids love it," she says. "With trash art, you can't fail."
Looking down in the sand also has elevated Dr. Nguyen's eyes toward the environmental horizon and the worsening storm that is the climate crisis. She's an organizer and member of several physician environmental groups.  "I didn't set out to be a climate-health person," she says. However, she adds, "I realize I have influence."