December 2020 Champion!
Dr. Gredia Huerta-Montañez
Environmental Health Pediatrician in San Juan, Puerto Rico
---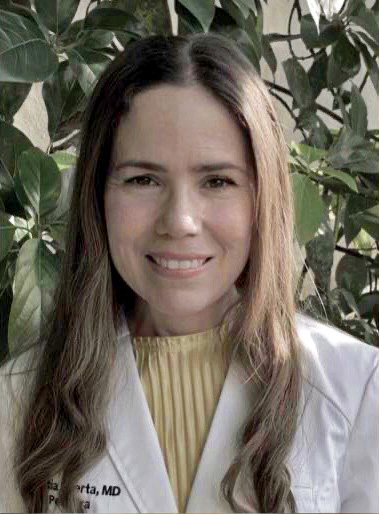 One thing a pair of killer hurricanes can accomplish is to drive home the need to take more action against the climate crisis. For Puerto Rican pediatrician Gredia Huerta-Montañez, Irma and Maria did that in 2017.
First, a bit of storm background: Irma hit Category Five; in other words, the Saffir-Simpson storm scale peaked out on this one. And even though Irma merely brushed Puerto Rico, at least four people died, thousands became homeless and more than one million people lost electrical power.
Two weeks later – still in September – Maria scoured the island as a high-end Category Four, and it was worse. Gusts shrieked at over 100 miles an hour, flood waters reached over 15 feet, and Puerto Rico's electrical system – fragile long before even Irma – collapsed. Around 3,000 people died.
More than three years afterward, Puerto Rico still is trying to recover.
As a Boriqua – the Puerto Rican Spanish term for someone born there, of there, and proud to love it – Huerta-Montañez not only saw the suffering, she lived it.
Huerta-Montañez, a medical consultant for the Puerto Rican Department of Health, is familiar with environmental public health through superfund-related research supported in large part by the National Institutes of Health. But nothing prepared her for a calamity like Maria.
"That first night… We had no electricity, we had no water, we had nothing," Huerta-Montañez says. She recalls "going through a good eight hours of trauma with the hurricane hitting, thinking that we know nothing about our families."
What came next, she says, was even worse, because she knew others were suffering far more. "Just seeing the devastation, just thinking about being completely by yourself, no roof over your head, people dying in their homes."
It didn't end there. "Weeks after, I went behind the VA hospital and there were containers with the dead bodies, the morgues that they improvised," Huerta-Montañez says. "These things have a long-term effect on you."
As Puerto Rico continues to work toward recovery, Huerta-Montañez is leading in the formation of a Puerto Rican branch of the Medical Society Consortium's Clinicians for Climate Action affiliates, to educate health professionals and make them effective advocates for science-based health responses to the climate crisis.
Huerta-Montañez says the government is ready to listen to clinicians' advice. And she says Puerto Ricans are ready for change. "We don't want to go through this again," she says.