Jun 23, 2020 Webinar: Communicating Critical Messages During Challenging Times
---
Tuesday, June 23, 2020   |   5:00 PM – 6:30 PM (EST)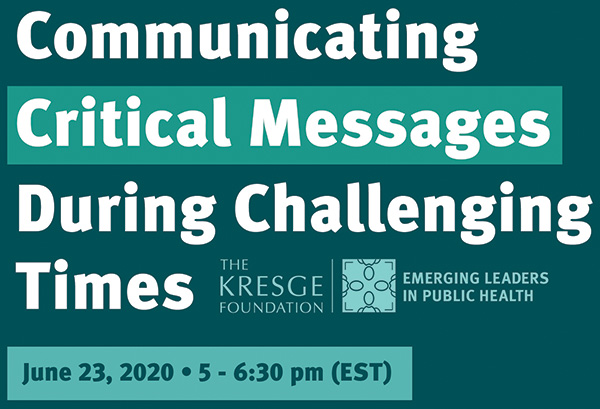 Join The Kresge Foundation at a webinar on June 23 and learn tips for how public health officials can assess audience needs and create clear and compelling messages to reach and engage them during different stages of a crisis. This webinar will also include information on how to handle challenging situations such as:
Answering difficult questions on-the-spot
Communicating with a hostile audience
Overcoming pushback or unreceptiveness from leaders and others
You will hear real-world examples from emerging local public health leaders and experts from around the country on strategies to develop and deliver crisis-oriented communications. Participants will be able to learn new tactics, tools, and guidance for shaping effective messaging in today's environment.