Sep 14 Book Launch: Why Planetary Health?
Virtual book launch with Andy Haines and Howard Frumkin
Tuesday, September 14, 2021  |  11:00am – 12:00 noon ET
---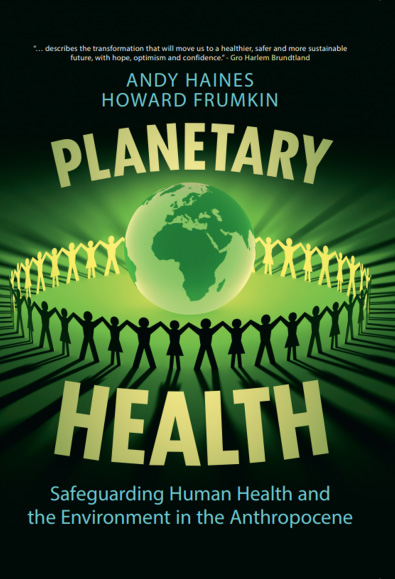 To mark the launch of this exciting Planetary Health book by "two of the modern giants in planetary health", Andy Haines and Howard Frumkin, LSHTM's Centre on Climate Change & Planetary Health and Harvard's Planetary Health Alliance are hosting a Planetary Health themed virtual launch event with an opportunity to take part in a fun quiz and win a prize!
The event will feature an array of high-profile individuals from governments and academia, offering their views on the book and why Planetary Health is important for our future.
No registration required
JOIN THE WEBINAR