Sep 13 Webinar: Prescribing Anti-Racism in Wisconsin Climate Action
Monday, September 13, 2021  |  7:00 PM – 8:00 PM CT
---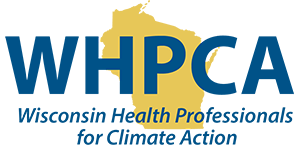 There are so many issues currently facing us that it can be difficult to keep up. This event will feature 5-10 minute flash talks to help get you up-to-date on some of the climate justice issues in Wisconsin and their connections to health.
Speakers will cover the following topics:
Coal plants in Wisconsin and racial disparities
Urban greenspace and health equity in Milwaukee
Heat in prisons and jails
The connections between race, climate, and food
Tar sand pipelines
And more!
Together we can build anti-racist climate solutions that make Wisconsin a better and healthier place to live, work, and play.