Nov 7-8, 2019: Georgia Climate Conference
---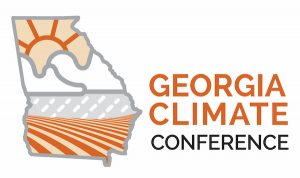 MINIMIZING GEORGIA'S RISKS. MAXIMIZING GEORGIA'S FUTURE.
November 7-8 2019
Emory Conference Center, Atlanta, GA
Hosted by the Georgia Climate Project, the 2019 Georgia Climate Conference will bring together nearly 400 leaders and experts from the public, private, non-profit, and academic sectors to collaborate, raise awareness of work across the state, highlight progress, and identify opportunities to do more.
We want to better understand:
1. What does a changing climate mean for Georgia?
2. What can we do about it?