Aug 17 Webinar: How Clean Energy State Policy Attracts Businesses and Capital
Tuesday, August 17, 2021  |  1:00 to 2:30 pm EDT
---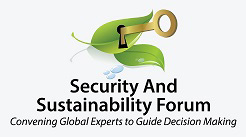 CO, CA, and AZ Policy Leaders address energy and business in a changing climate.
As the shift to renewable sources of power accelerates, supportive state policies that respond to stakeholder demands for clean energy solutions can win business. But, how does more frequent and intensive extreme weather change the policy landscape? Renewable energy is not a standalone issue: it impacts employment and job quality variably in different communities and industry sectors, requiring place-based economic solutions.
This webinar convenes policy leaders from several Southwestern states to discuss how their states' journeys to clean energy policies can chart a path for legislators, government officials, business leaders, and advisors, even in a changing climate.