Underwater Climate Rally
---
The Underwater Climate Rally & March, was held on June 27, 2019, at the Freedom Tower, Miami in Florida. Over a dozen local, state and national organizations came together – calling on Presidential candidates and moderators to address the climate emergency during the debates in Miami. Dr. Cheryl Holder, Co-Chair of FCCA, was one of the speakers at the rally.
Climate change is a fundamental threat to Florida's people, our economy, tourism, agriculture, and real estate, and our very way of life. We are running out of time. Crucial decisions on the watch of the next President will make or break the ability of humans to survive on this planet, and whether or not Florida remains the place we know and love.
Participants wore blue to signify the "underwater" theme. Also unveiled were two murals (see photos below), painted by Haitian artist James Brutus, for Little Haiti in Miami. The murals depict how dirty energy pollution is bad for our health, and clean energy solutions are health solutions.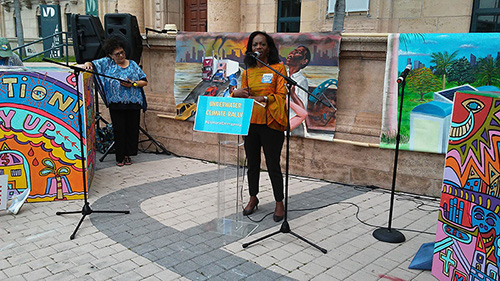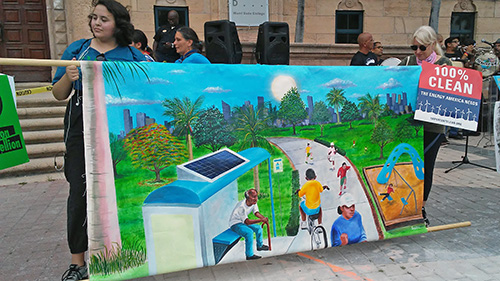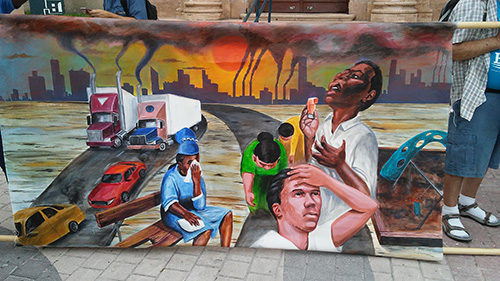 Photos by Rhonda Roff