Job Opportunity: Climate Change Philanthropy Fellow
---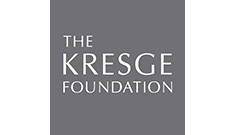 About the Foundation
The Kresge Foundation is one of the top 20 private foundations in the United States and the only one focused exclusively on expanding opportunities for people with low income in American Cities. With a $3.7 billion endowment and a staff of over 100 employees, the foundation deploys grants and social investments across arts and culture, education, environment, health, human services and community development. The foundation's state-of-the-art headquarters maintains an array of energy-efficient, water-conserving and health-promoting systems. The foundation also operates an office in Detroit's Midtown district.
About the position
The Climate Change Philanthropy Fellow will support the Environment Program in advancing its goal of helping cities implement comprehensive climate-resilience approaches grounded in equity. The fellow will gain experience and insight into institutional philanthropy, climate change policy and advocacy, community development and strategies to incorporate equity firmly in climate change work. This position provides a valuable career development opportunity for an emerging climate change professional as well as added capacity to the Environment Program to fulfil its ambitious goal.
The fellowship is a two-year appointment and is open to those who have completed a master's degree in a field related to urban climate resilience, such as environmental studies, public health, public policy or urban planning. We are most interested in candidates whose education has included coursework on climate change mitigation and/or adaptation, urban systems and public policy, and who hold a deep commitment to both environmental work and racial equity.
Primary responsibilities
Providing project coordination support to the Kresge staff team that leads the foundation's Climate Change, Health and Equity Initiative.
Assisting in the team's review of grant requests and management of its portfolio of grants.
Leading special projects as needed.
Conducting background research to support Environment team strategy and program development; this includes keeping abreast of new developments and published research in fields relevant to climate resilience.
Preparing key materials for Kresge presentations and meetings, supported by relevant desk research.
Participating in travel to conferences, convenings and site visits with grantees and funding partners as needed.
Qualifications
Master's degree in a field relevant to urban climate resilience.
At least two years relevant work experience.
An orientation toward practice rather than research. (We value the role of research in shaping effective practice, but this is not a research fellowship.)
Strong project-management skills.
The ability to collaborate effectively within and across Kresge program teams to reach common goals.
A learning orientation that enables one to recognize patterns, identify key lessons and develop creative solutions.
A demonstrated commitment to equity, diversity and inclusion.
Strong written, oral and interpersonal communication skills.
Application deadline for this position is March 11th at midnight EST.
Kresge is proud to be an Equal Employment Opportunity and Affirmative Action employer and strongly encourages applications from people of color, persons with disabilities, women, and LGBT applicants. We do not discriminate based upon race, religion, color, national origin, sex, sexual orientation, gender identity, age, status as a protected veteran, status as an individual with a disability or other applicable legally protected characteristics.