Main Page Class of 2023 Class of 2022 Class of 2021
 Fellows in Action Partners and Sponsors Webinar Series
.
The 2022 Climate and Health Equity Fellows
Gerri Cannon-Smith




Brandon, MS



Yvonne Collins 
Oak Park, IL
Ricardo Correa
Cleveland, OH
Jessica Edwards
Austin, TX
Tracey L. Henry
Atlanta, GA

Jessica Isom


Dorchester, MA

Nicole Mahealani Lum
Honolulu, HI
Barry Nicholson
Coy, AL
The Medical Society Consortium on Climate and Health graduated 12 Climate and Health Equity Fellows (CHEF) from the Class of 2022. This is the second graduating class of physicians of color from underrepresented groups in medicine from throughout the U.S. The first cohort was from southern states only. The CHEF fellowship equips these physicians with the knowledge, skills, and experiences to become leaders in advocacy for equitable climate policy.
The fellows complete an intensive education over 10 months from more than 40 leaders in environmental health and climate justice. Each cohort of fellows writes and publishes newspaper opinion articles and blog posts, presents at conferences, and records videos about how climate affects people at the highest risk across medical specialties and how solutions can provide the most health benefits to these same people.
Fellows also produce capstone projects of state, national or international significance. Examples this year include:
Passage of a resolution on climate change by an international Indigenous physicians' group, with a plan for replication among Indigenous physicians' groups in five nations;
A survey on sustainability practices of medical societies;
A children's book on climate change;
An article on climate and disability:
A book chapter on climate, health, equity;
State organizations of health professionals focused on climate, health and equity founded in two states: Mississippi and Texas.
The Fellows will continue to engage with local, state and national organizations to advocate for equitable climate solutions through presentations at community events and professional conferences, publications, joining advisory committees, participating in media interviews, meeting with policymakers, and posting on social media. They will also participate in an alumni network to provide mentorship to new physician fellows.
The CHEF Program is a program of George Mason University's Medical Society Consortium on Climate and Health. It is sponsored by Johnson & Johnson, the Energy Foundation, the Robert Wood Johnson Foundation, the American College of Physicians, and the American Medical Association. Contact Dr. Shaneeta Johnson (smjohnson1000@gmail.com) or Dr. Kimberly Williams (kimberlywilliamsphd@gmail.com) for more information.
j
---
Our 2022 Fellows are members of the following organizations: the National Medical Association (NMA); American College of Physicians (ACP); American Medical Association (AMA); National Hispanic Medical Association (NHMA); Health Professionals Advancing LGBTQ Equality, previously known as the Gay & Lesbian Medical Association (GLMA), National Council of Asian Pacific Islander Physicians (NCAPIP), and the American Academy of Pediatrics (AAP)
.
Gerri Cannon-Smith, MD, MPH | she/her/hers
Pediatrics | Brandon, MS | National Medical Association (NMA)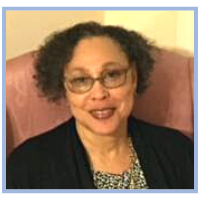 Gerri A. Cannon-Smith, MD, MPH, FAAP has years of experience as a Clinician/Public health practitioner, administrator, PH/Disparity scholar, and Public health faculty. Her Medical degree from the University of Mississippi Medical School followed the completion of undergraduate studies at Howard University. Pediatric training was completed at Howard University Hospital and Loma Linda University Children's Medical Center. She received a Master of Public Health degree at the University of California, Berkeley, and is certified in Public Health.  Caring for underserved populations as a general pediatrician in rural, suburban, and urban communities in Mississippi, Tennessee, California, and Ohio has shaped her practice and research interests. Keenly aware of the impact of social determinants of health, access inequities, and environmental influences, her career has focused on health equity, specifically, as it relates to pediatric health disparities, chronic pediatric conditions (asthma and obesity), and precursors of chronic conditions.
Currently, she serves as a Pediatric Consultant with the Mississippi State Department of Health (MSDH) , is involved in community participatory research, and is focused on health/health literacy/health equity promotion as owner of Innovative Health Strategies Active in professional and community organizations, she is a member of the Pediatric Section of the National Medical Association, serves as PROS Coordinator and Public Health Liaison for  AAP-MS Chapter, is past president of Delta SOPHE and serves on (Association of maternal Child Health Programs) AMCHP MCH Innovations Committee. She is the NAACP Health Committee Chair of the local branch and a member of regional/national Advisory Boards and civic organizations. As a pediatrician, her mantra of "Every child should reach her/his optimal potential" has been demonstrated by a commitment to preventive strategies, promotion of health equity, and striving to live out a personal mandate to act justly, to love mercy, and to walk humbly.
Children With Asthma Breathe Easier With Electric School Buses
Dr. Gerri Cannon-Smith | Mississippi Free Press | December 30, 2022
---
Yvonne Collins, MD | she/her/hers
Gynecologic Oncology  | Oak Park, IL | National Medical Association (NMA)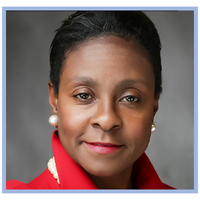 Yvonne C. Collins M.D. is a Gynecologic Oncologist and Chief Medical Officer of CountyCare within Cook County Health Hospitals System. She is board certified in Obstetrics, Gynecology, and Gynecologic Oncology. Dr. Collins is a graduate of Xavier University in Louisiana and the University of Florida College of Medicine in Gainesville, Florida. She completed her residency in Obstetrics and Gynecology at Cook County Hospital in Chicago, Illinois and her fellowship training in Gynecologic Oncology at Roswell Park Cancer Institute in Buffalo, New York.
Dr. Collins has devoted her career to educating underserved women on the importance of routine health maintenance. She also has an interest in empowering women through education, eliminating barriers to care, and increasing access. She works with community organizations, area churches, beauty salons, and task forces on developing ways to decrease racial disparities related to cervical cancer. She has provided healthcare in the United States and has traveled abroad to Central America, the Caribbean, Asia, and Africa providing care. She lectures nationally and internationally with the goal of educating on disease prevention. Her honors include Outstanding Teacher (twice) and Humanitarian of the Year. She is currently a Region IV Trustee for the National Medical Association and a member of the Cook County Physicians Association.
Climate Change Is Causing Premature Death— Healthcare professionals can help
Dr. Yvonne Collins | MedPage Today | October 19, 2022
---
Ricardo Correa, MD, EdD | he/him/el
Internal Medicine | Cleveland, OH | GLMA, ACP, & NHMA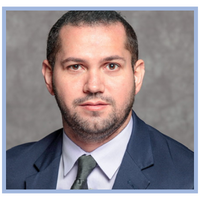 Ricardo Correa, M.D., Ed. D., F.A.C.E., F.A.C.P., F.A.C.M.Q. is an Associate Professor of Medicine, the Program Director for Endocrinology, diabetes and metabolism fellowship and the director for diversity in Graduate Medical Education at the University of Arizona College of Medicine, Staff Clinician and Researcher at Phoenix V.A.M.C. and health equity fellowship director for the Creighton School of medicine. He completed his Medical School and master's in education at The University of Panama. He completed a research fellowship in Epidemiology and Tropical disease at I.C.G.E.S. in Panama City and his internal medicine residency at the Jackson Memorial hospital-University of Miami (U.M.) program. In 2012, he was honored with the A.O.A. and GoldDOC Award from the U.M. Then, he pursued his clinical and research fellowship in endocrinology with a particular focus on neuroendocrinology and adrenals at the National Institute of Health.
He is board-certified in Medical Quality. He is the author of the book titled "Case report: basics and publication." and senior Co-Editor of the book "Endocrinology of Aging." His research focuses on neuroendocrinology, mainly on pituitary and adrenal tumor and health care disparities in diabetes in Latinx populations. He is dedicated to the community and helps as the co-medical director for an underserved clinic in Phoenix, where he created the endo and diabetes clinic. He also helped screen asylum patients as part of his volunteer work with the 100 Angels group, and he gives lectures and mentors many underrepresented minorities to become part of medicine. Due to his career, Dr. Correa has been awarded several recognitions, including Presidential Leadership scholar, 100 Hispanic Inspiring Scientist, Medscape Rising Start, N.M.Q.F. 40 under 40, Humanitarian award by Arizona Medical Association AACE Endocrinology Rising Star and many other prestigious national awards.
He enjoyed playing the saxophone, hiking in Phoenix mountain with the family, and traveling to other countries to learn about the different cultures.
---
Jessica Edwards, DO | she/her/hers 
Family Medicine | Austin, TX | National Medical Association (NMA)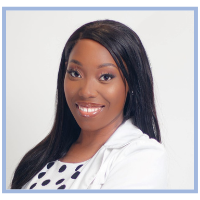 Dr. Jessica Edwards is a second-generation Board-Certified Family Medicine Physician in Austin, Texas. Seeing patients of all ages and stages, her practice focuses on prevention and improving access to care via telemedicine. She is a 2019-2020 American Association of Colleges of Osteopathic Medicine Health Policy Fellow and now serves as the co-chair of the Governmental Affairs Committee of the Texas Osteopathic Medical Association. She received the 2019 Prestigious Top Healthcare Leaders Under 40 Award by the National Medical Association Post Graduate Section and she is the former National President of the Committee of Interns and Residents, America's largest union of Resident Physicians. In addition, she is the former Vice-Chair of the Obstetrics Department at Resolute Hospital and has served on the Women's Services Quality Committee at Christus Santa Rosa Hospital in New Braunfels, Texas. Dr. Edwards has been featured in multiple editorials, and several podcasts/interviews and launched the Straight Facts No Chaser podcast in 2020. In her free time, she likes to cook, travel, mentor pre-med and medical students and spend time with her husband, Domonic and their two children.
Opinion: Musk – Make Austin an Ecological Paradise
Dr. Jessica Edwards | The Austin Chronicle | July 29, 2022
---
Tracey L. Henry, MD, MPH, MS | she/her/hers
Internal Medicine | Atlanta, GA | American College of Physicians (ACP)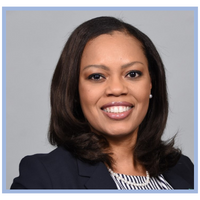 Dr. Tracey L. Henry is an Associate Professor of Medicine at Emory University School of Medicine and a clinical educator and attending physician in both inpatient and outpatient medicine. She is the Assistant Health Director, for the Grady Primary Care Center and Co-Director of the Health Equity Advocacy Policy track for Emory's GME programs. Dr. Henry's teaching and research interests include: healthcare advocacy and policy; climate and health equity, quality improvement and patient safety; and integrating behavioral mental health care into primary care.
Dr. Henry earned her MD at Georgetown University and MPH from Johns Hopkins University. During residency, she served on the American College of Physician (ACP)'s Council of Residents/Fellows and the Louisiana State Medical Society Board of Governors and was awarded the American Medical Association (AMA)'s Paul Ambrose Award for Leadership Among Resident Physicians. Dr. Henry completed a Health Policy Fellowship at Georgetown University where she studied primary care-related health policies, healthcare delivery systems, and alternative payment models.
In 2017, Dr. Henry was selected as a Presidential Leadership Scholar, a national program designed for leaders from multi-sector backgrounds who share a commitment to solving society's greatest challenges, a 2020 Society of General Internal Medicine's Leadership in Health Policy Scholar and recently completed her year as an AMA Health Systems Science Scholar. Currently, she serves on the ACP's Medical Practice and Quality Committee, is a delegate to the AMA House of Delegates, and is the Chair-Elect of the ACP's Council of Early Career Physicians.
Opinion: I see double jeopardy in climate change, poor health
Dr. Tracey Henry | The Atlanta Journal Constitution | October 19, 2022
Climate Change and Health Equity: The Problem and Steps Forward
Dr. Tracey Henry | UofL Dept. of Medicine Grand Rounds | September 8, 2022
---
Jessica Isom MD, MPH
Psychiatry | Dorchester, MA | National Medical Association (NMA)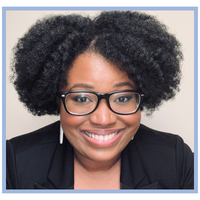 Jessica Elizabeth Isom, MD MPH is an early career community psychiatrist, public speaker, medical educator and consultant for diversity, equity, inclusion and antiracism projects. Driven by a passion for collaborative leadership, she takes pride in providing the conceptual frameworks and psychological safety necessary to expand the growing edges of her clients and peers. Dr. Isom draws on her psychiatric training and humble background to connect across differences in power, education, and perspective to foster a collaborative approach to achieving racial justice and equity in medicine and beyond. As a resident in the Yale Department of Psychiatry, she was selected as the Chief Resident of Medical Education and as the Chief Resident of Diversity and Inclusion. In the Yale Department of Psychiatry, her professionalism, diversity and inclusion expertise and educational skillset were honored through awards and department-wide recognition.
Her strong training background and leadership experiences inform her current role in Boston, MA at Codman Square Health Center. She currently serves as a leader within the American Psychiatric Association Assembly, where her contributions center on illuminating the need for health equity in organized psychiatry. She has also been elected to the Councilor position for the Massachusetts Psychiatric Society. Within the Yale Department of Psychiatry residency program, she is a faculty track leader for the Social Justice and Health Equity Curriculum. Currently, she is devoting considerable time to growing her consulting company, Vision for Equity LLC, which she has expanded into a nationally sought out team of antiracism coaches and organizational trainers.
---
Nicole Mahealani Lum, DO 
Family Medicine | Honolulu, HI | National Council of Asian Pacific Islander Physicians (NCAPIP)

Dr. Nicole "Mahealani" Lum, DO, family medicine & geriatric medicine physician in Honolulu, HI, is the primary care physician and medical director of Ke Ola Mamo Native Hawaiian Health System.
She graduated from Andrew Taylor Still School of Osteopathic Medicine in Arizona and completed her family medicine residency and geriatric medicine fellowship at the University of Hawaii John A. Burns School of Medicine. Mahealani serves on the Board of Directors for 'Ahahui o Nā Kauka, the Association of Native Hawaiian Physicians. She was graciously nominated to the Climate & Health Equity Fellowship by the National Council of Asian Pacific Islander Physicians. Mahealani is passionate about uplifting the health of the Native Hawaiian people, and learning how to reconnect Hawai'i communities to 'āina (land-based) practices. She descends from ancestral stewards of the land on which she and her family reside in 'Aiea, HI, and in her spare time she is a student of the Hālau 'Ohi'a Hawai'i stewardship training program. Dedicated to community-based regeneration of our natural landscapes to restore health & wellness, Mahealani's family leads land restoration efforts at Loko I'a Pā'aiau fishpond and Ka Mahi'ai 'Ihi o Wailea maile farm. Mahealani is looking forward to becoming more involved in advocacy and policy for environmental health and its effect on community health.
The Other Threat to our Water Supply
Dr. Nicole Mahealani Lum | Ka Wai Ola News | January 1, 2023
---
Torrence Barry Nicholson, MD | he/him/his
Family Medicine | Coy, AL | National Medical Association (NMA)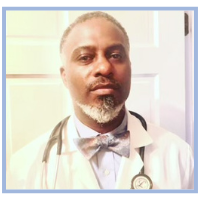 Torrence "Barry" Nicholson is a native of Pittsburgh Pennsylvania. Dr. Barry's college experience began at Virginia State University where he majored in Drafting. Following a transfer to Penn State University, Dr. Barry changed his focus to healthcare and graduated with a Bachelor of Science degree, in Health Policy and Administration. The Nittany Lion Alum continued his academic pursuits by attending Central Connecticut State University where he completed a master's degree in Biological Sciences. Between undergrad and graduate school, two years of service in the United States Peace Corps Ghana, West Africa proved to be a life-changing adventure. Dr. Barry went on to graduate from Tulane University School of Medicine with a Doctor of Medicine Degree.
When he is not providing healthcare Dr. Barry maintains a 200-acre family farm, purchased by his grandparents in Coy, Alabama. There he raises cows, goats, chickens, and produce. Two new additions to the farm that the family is excited about are yurts and a high tunnel hoop house. Dr. Barry is Board Certified in Family Medicine.
---
Nneoma Nwachuku Ojiaku, MD, MPH | she/her/hers
Obstetrics & Gynecology | Sacramento, CA | National Medical Association (NMA)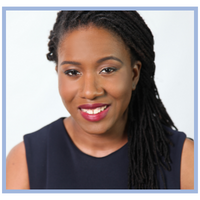 Nneoma Nwachuku Ojiaku, MD, MPH is a board-certified Obstetrician-Gynecologist who practices in Sacramento, California. She completed her undergraduate degree in Biology and then her master's degree in Public Health at Yale University. Her field of concentration was Chronic Disease Epidemiology with a special interest in health disparities among African American and immigrant populations. She completed her medical training at the University of Connecticut School of Medicine and then went on to complete her residency at Howard University Hospital in Washington DC. Dr. Ojiaku has completed several research projects, presented at national conferences, and has published papers relating to women's health. Her interests are in patient education, quality improvement, and achieving health equity. Dr. Ojiaku looks forward to participating in the Climate and Health Equity Fellowship and championing the interests of the communities and patient populations she serves.
Rx for Heatwaves: Sacramento Needs a Comprehensive Plan for Extreme Heat
Dr. Nneoma Nwachuku Ojiaku | Urban Resilience Project | September 1, 2022
---
Pragya Rai, MD | she/her/hers
Pediatric Pulmonology | Spokane, WA | American Academy of Pediatrics (AAP)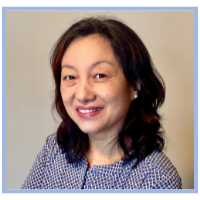 Pragya Rai, MD completed her Pediatric residency at The Brookdale Hospital and Medical Center in Brooklyn, NY followed by a fellowship in Pediatric Pulmonology at The University of Texas Medical School in Houston, TX. She has over a decade of experience working as a pediatric pulmonologist in eastern Washington and attributes her clinical experience with patients as a gravitating force toward a better understanding of the health impacts of climate change. She is actively involved in the WA Pediatricians for climate action and 350 Spokane, a volunteer-run non-profit. She is a fellow of the American Academy of Pediatrics and a member of the Council on Environmental Health and Climate Change. With the Climate and Health equity fellowship, she hopes to focus the lens on the inequitable social determinants of health that climate change can have and learn just solutions to advocate for a healthier future for all.
Wildfires through the health lens
Dr. Pragya Rai | The Spokesman-Review | March 18, 2022
---
Francis Samonte, MD, PhD | he/him
Pediatrics | Boston, MA | American Medical Association (AMA)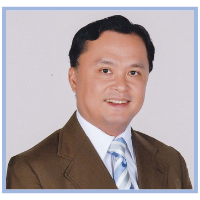 Francis Samonte, M.D., Ph.D., is an academic pediatric and adult neurologist/neuroscientist focusing on the intersection of cognitive-behavioral sciences and health policy & program initiatives. He received his undergraduate degree at Boston College. Following medical school, he received advanced training in basic neurosciences (human brain development) as a member of the Harvard Catalyst group, Clinical and Translational Science Center, and Johns Hopkins University (Zanvyl Krieger Advance Program). His clinical training in neurology from Harvard institutions (Children's Hospital Boston, Beth Israel-Deaconess Hosp., Brigham & Women's Hospital) led to his interest in advancing maternal-child health programs in Boston as a LEND fellow under the US Department of Health and Human Services.
Francis continued his research pursuits in neurodevelopmental and related disabilities, even while expanding his health policy initiatives through his work in Haiti and the Philippines. As a senior research associate in health policy development (NIH), his research into climate-related perturbations and their effect on non-communicable diseases (NCD) and mental health using advanced mathematical algorithms, are key to understanding future health outcomes particularly in promoting equitable solutions. He has served with distinction and recognition, including the Pediatric Chairman's Achievement Award, Univ. of Louisville; Omicron Delta Kappa (ΌΔΚ), Johns Hopkins University; American Medical Association (AMA) Inspirational Physician Award, and the Excellence in Medicine Award (The Dr. Debasish Mridha Spirit of Medicine), to name a few.
Climate Health and People with Disabilities (PWD)
Dr. Frank Samonte | Disabled World | October 14, 2022
---
Rene Settle-Robinson, DPM | she/her/hers
Podiatry | Milwaukee, WI | National Medical Association (NMA)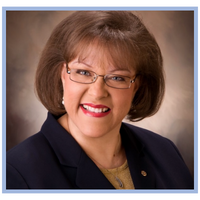 Dr. Rene' Settle-Robinson is a Podiatrist, who is working at Outreach Community Healthcare Center, a Federally Qualified Healthcare Center in Milwaukee, Wisconsin. Her goal is to further her understanding of climate issues and change to fuel her desire for climate action, Dr. Settle-Robinson has been active with the Wisconsin Health Professionals for Climate Action and has served as Chair of its Antiracism Committee. She recognizes the need to grow her leadership skills in community organizing and to mature her voice to successfully articulate the need for climate action. Dr. Settle-Robinson is excited to increase her knowledge, for the sake of successful advocacy, while networking with other like-minded professionals, to achieve effective climate action.
---