Main Page Class of 2023 Class of 2022 Class of 2021
 Fellows in Action Partners and Sponsors Webinar Series


Find out more about the 2021 Climate and Health Equity Fellowship: VIEW VIDEO
In February of 2021, the Medical Society Consortium on Climate and Health in cooperation with National Medical Association launched the Climate and Health Equity Fellowship (CHEF) program. This new fellowship opportunity will help generate a network of experts on climate, health, and equity in four southeastern states as part of a strategy to advance a clean energy future in a region that is vulnerable to climate crises and has experienced systemic racial and climate injustice.
Several Clinicians for Climate Action (CCA) groups are participating in a growing network of Consortium state affiliates, including Florida, Georgia, North Carolina, and South Carolina. The Consortium is partnering with the southeastern regional affiliate of the National Medical Association (NMA Region III) on this program to help build the strength and diversity of these Consortium state affiliates. Every southern state has a state NMA affiliate.
This project will build the strength of an alliance of state clinician groups and state NMA affiliates in the southeast in order to tackle climate change by strategically training and mentoring doctors to be powerful and knowledgeable voices for change. The fellowship will strengthen the knowledge, skills, self-efficacy, and contacts of the fellows so they can effectively promote equitable- and health-focused climate solutions.   Networking will bring fellows together with each other and with climate action groups in their states.
This fellowship will engage the doctors over 10 months in intensive monthly training and exercises. Fellows will meet virtually every month for 6-8 hours. In between monthly sessions, they will be tasked with specific practicum activities, such as conducting public outreach and education, identifying and assessing how to respond to an environmental or climate policy or regulatory issue in the region, developing their own climate and health equity presentations, developing testimony or writing letters to the editor.
For more information please contact Dr. Kimberly Williams or Dr. Mark Mitchell.
This program was made possible with generous support from Johnson & Johnson and the Energy Foundation.

The 2021 Climate and Health Equity Fellows 
---
Dr. Bethany Carlos, a pediatrician in Charleston, South Carolina | VIEW VIDEO |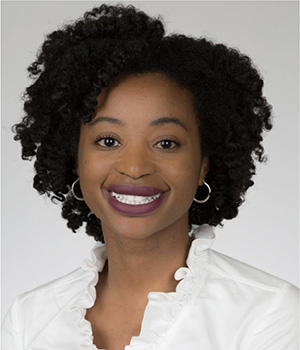 Bethany Carlos, MD, is a Primary Care Pediatric Resident at the Medical University of South Carolina where she completed medical training. Prior to entering medical training, Bethany obtained a Masters of Public Health with a focus in health disparities, community health, infant mortality, and other maternal and child health topics. Since the beginning of her medical training, she pursued opportunities to bridge the gap between traditional medicine and public health. In addition to her affiliation with the National Medical Association, she is also active in the American Academy of Pediatrics and serves as a National Health Service Corps participant. Bethany was honored to be accepted into the NMA Climate and Health Equity Fellowship because understanding the impact of climate on community health will help her better serve her patients. She is looking forward to equipping minority communities with tools about the environment that they live, play, learn, and worship in. Particularly in pediatrics, she is always aiming to prevent the onset or worsening of poor health outcomes.
---
Dr. Armen Henderson, an internal medicine physician in Miami, Florida | Champion of the Month | VIEW VIDEO | Capstone Project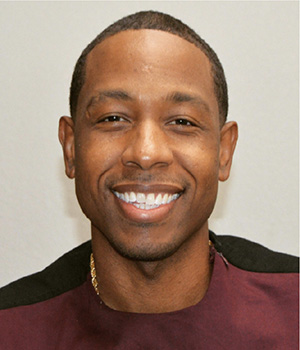 Armen Henderson, MD, MBA, is an Assistant Professor of Medicine at Miami University and an internal medicine physician. As a volunteer with the Miami chapter of Dream Defenders, a civil rights organization formed shortly after the death of Trayvon Martin, Henderson has sought to improve the plight of the impoverished amid the pandemic, going out into the homeless community to conduct free COVID-19 testing, distribute face masks and other personal protective equipment, and provide information and resources on the virus. Armen graduated from Meharry Medical College and completed a residency at Jackson Memorial Hospital. He also holds a Master of Business Administration from Vanderbilt University – Owen Graduate School of Management. As an undergraduate, he studied Biology and Chemistry at the Mansfield University of Pennsylvania.
---
Dr. Shaneeta Johnson, a surgeon in Atlanta, Georgia | Champion of the Month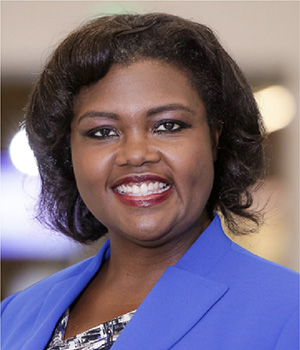 Shaneeta Johnson, MD, is an Associate Professor of Surgery, Director of Minimally Invasive, Robotic, and Bariatric Surgery, and Program Director, General Surgery Residency Program at Morehouse School of Medicine and Grady Hospital in Atlanta, Georgia. She is also a Senior Fellow of Global Health Equity in the Satcher Health Leadership Institute.  She is an experienced surgeon, clinician, educator, philanthropist, and researcher.
Shaneeta received her education and surgical training at Johns Hopkins University, Loma Linda University School of Medicine, Howard University Hospital, The Cleveland Clinic and Brandeis.  She is a Fellow of the American College of Surgeons, the American Society of Metabolic and Bariatric Surgeons, and the International College of Surgeons.  She is board certified in both General Surgery and Obesity Medicine.  She has been appointed to leadership positions within state, national, and international organizations and committees. 
Shaneeta is passionate about furthering health equity and eliminating disparities. She has been involved and/or spearheaded national and international initiatives to improve health equity. She is a sought-after speaker whose expertise has afforded her invitations to speak both nationally and internationally.  She is a recipient of the NMA Emerging Leader Trailblazer Award, American College of Surgeons Claude Organ Traveling Fellowship, Atlanta Business Chronicle 40 under 40 award, 2020 Women who Mean Business Award, and the 2019 Outstanding Atlanta award.  In her spare time, she enjoys spending time with family, traveling, running, and water sports.
---
Dr. Nathan Scott, an ophthalmologist in Miami, Florida | VIEW VIDEO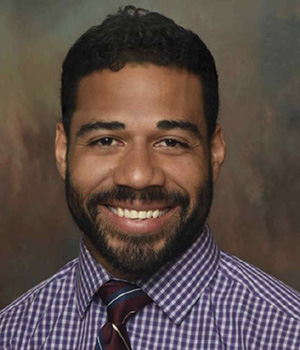 Nathan Scott, MD, majored in Biomedical Engineering at Tufts University. He then went to the University of Pennsylvania to complete a post-baccalaureate program before enrolling at Harvard Medical School for his medical degree.
While at HMS, Nathan began to broaden his interests. For the first two years of medical school, he worked part-time as a biomedical engineer at a firm developing microfluidics and point of care diagnostic devices. When he transitioned to the hospital, he began asking new questions: why are health care systems so inefficient? Why aren't medical professionals more involved in making decisions that decide how physicians practice medicine? How can we combine the intricacies of how we practice medicine and the complexities of economically efficient medicine to better provide care for our communities, particularly for the underserved? To this end, Nathan enrolled at the Harvard Kennedy School of Government where he studied health policy and health economics, obtaining a Master's in Public Policy.
Nathan completed his internship in internal medicine at the Massachusetts General Hospital before starting his ophthalmology residency at the Bascom Palmer Eye Institute. He was selected as Chief Resident for his surgical retina fellowship at Bascom Palmer and will now pursue a second fellowship in Ocular Oncology.  Nathan aspires to develop a career that integrates clinical and surgical care with a broader perspective of health quality, equity, and public service. He hopes to identify and work to improve the policies that can bridge current disparities and ameliorate our existing healthcare system. He plans to use the Climate and Health Equity Fellowship to better understand how climate impacts the distribution of, and access to health care.
---
Dr. Linda Walden, a family physician in Cairo, Georgia | Champion of the Month | VIEW VIDEO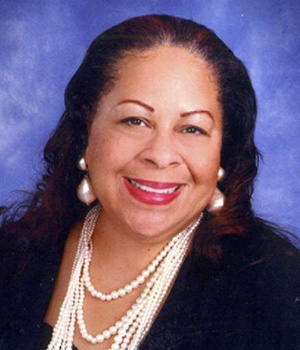 Linda I. Walden, MD, is a graduate of Florida A&M University and was selected as one of FAMU's "Living Legends". She obtained her medical degree from Mercer University School of Medicine. In 1993, she was the first African American in the Inaugural Class at Southwest GA Family Practice Residency Program in Albany, GA. She came back to her family roots in Cairo/Thomasville, GA to practice medicine for many years and now with the VA. She is a visionary, pioneer, catalyst, gospel singer, local news columnist, community advocate, mentoring youth to enter the medical field and motivational speaker who has broken several color barriers receiving numerous honors and awards on local, state, and national levels.
Linda is the Past President of the Georgia State Medical Association. She is the Immediate past National Medical Association Region III Chair representing AL, FL, GA, KY, MI, NC, SC, & TN. She is Founder/Past President of the Grady county Habitat for Humanity, Founder/Past Pres. Jackie Robinson Cairo Memorial Institute in honor of her cousin, the late legendary Jackie Robinson born in Cairo, and Founder/Past Pres. Griffin-Jordan Medical Society for Southwest GA. Linda was elected the First AA Chief of Staff Grady General Hospital, Cairo, GA, the first female physician (Black or White) to establish a private medical practice in Cairo. Linda is responsible for renaming Georgia Hwy 93 after her cousin Late Legendary baseball player "Jackie Robinson Memorial Parkway". She is a member of Bethel AME Church where she is a gospel singer in the Choir, Sunday School Teacher, and Speaker on the Commission of Health Ministry. 
A woman "who knows who she is and whose she is" will tell you it is "God who Orders Her Steps". Linda is a founding/Steering Committee member for Georgia Clinicians for Climate Action and a member of the Medical Society Consortium for Climate and Health. She has been a speaker on several programs for climate change, health inequities, disparities, and their impact on overall health. She is committed to bringing about Health Equity and Eliminating Health Disparities, Cleaner Air, and Clean Energy. She feels the greatest investment one can make is to create a safe and healthy environment with equitable access to healthcare now and for future generations to come.
---
Dr. Stephen Houser, an anesthesiologist in Greensboro, North Carolina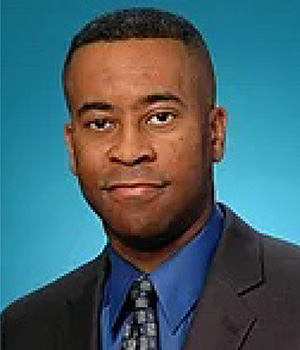 Stephen Houser, MD is certified by the American Board of Anesthesiology. He earned a Bachelor of Arts from Princeton University and his doctorate of medicine from Pennsylvania State University College of Medicine. He completed a preliminary medicine internship at Christiana Hospital before completing anesthesia residency at Harvard's Beth Israel Hospital. Stephen has more than 21 years of experience in anesthesia. He has strong clinical experience with all anesthesia specialties, particularly regional and obstetric anesthesia. His other clinical interests include quality outcomes improvement, patient safety, and population health.
Read about Dr. Houser's work in this article: Reducing healthcare sector's greenhouse gas emissions.
---
Op-Eds by our Climate and Healthy Equity Fellows
Calling on co-ops to provide clean energy
Dr. Linda Walden | Times-Enterprise | June 23, 2021
We need a call to action on clean energy
Dr. Linda Walden | Georgia Health News | June 28, 2021
Georgia's rural electric co-ops must commit to greater use of clean energy sources
Dr. Linda Walden | Savannah Now | July 26, 2021
SC schools, parents urged to commit to healthier, plant-based diets for children.
Dr. Bethany Carlos | The State | October 6, 2021
---
Videos by our Climate and Healthy Equity Fellows
Johnson & Johnson Environmental Sustainability: Dr. Armen Henderson
Dr. Armen Henderson | Johnson & Johnson
Johnson & Johnson Environmental Sustainability: Dr. Nathan Scott
Dr. Nathan Scott | Johnson & Johnson
Johnson & Johnson Environmental Sustainability: Dr. Linda Walden
Dr. Linda Walden | Johnson & Johnson
---
Policy Resolutions
Sustainability Education and Research in Anesthesia
The Anesthesia section & Commission on Environmental Health | National Medical Association | July 20, 2021
Climate Change, Health and Equity
The Commission on Environmental Health | National Medical Association | July 20, 2021