Toolkits & Resources for Racial Equity
For Organizations     For Individuals
---
For Organizations:

Dismantling Racism, A Workbook for Social Change Groups
Indigenous justice for environmental movements: A tool for aligning environmental work with Indigenous organizing
17 Things Organizations Should Be Doing to Combat Racism
The Lancet | July 18, 2020
Tips for Creating Effective White Caucus Groups
Developed by Craig Elliott PhD
The Characteristics of White Supremacy Culture
Library of racial equity tools
---
For Individuals: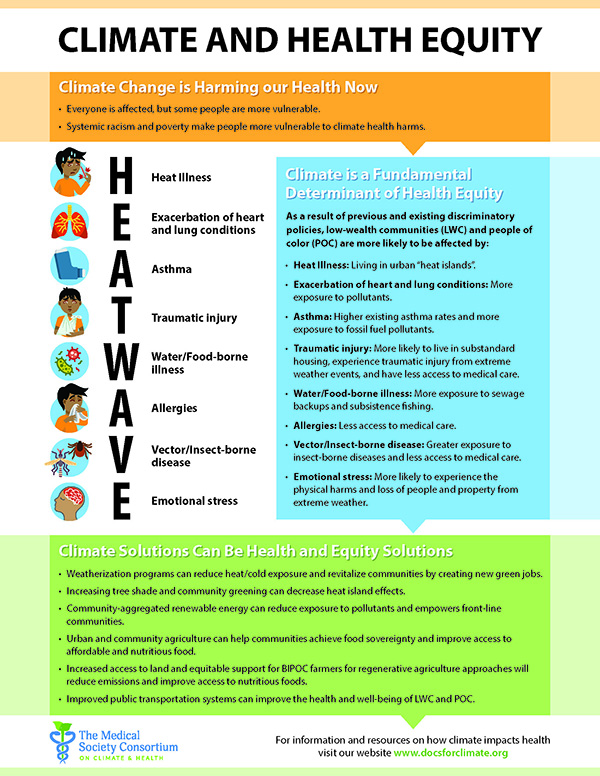 Health Professional and Community Collaboration Guide
A guide to help health professionals and community groups build powerful and effective partnerships.
Information Flyer: HEATWAVE – Climate and Health Equity
Download this flyer to display in your waiting room or office, provide copies for your patients.
97 Things White People Can do For Racial Justice
Activities you can do to create a more just world.
Save the Tears: White Woman's Guide
Books, actions, questions to ask yourself, and more.
Make Your Own Anti-Racism Work Plan
Characteristics of Anti-Racist White Allies
Adapted from 10 attitudes and behaviors which help us become Strong Anti-Racist Allies.
State and Local Efforts to Declare Racism a Public Health Crisis
The Network for Public Health Law
Changing How Race is Portrayed in Medical Education
Recommendations from Medical Students.
When Microaggressions Happen: 5 Steps Medical Students Can Take
Includes an outline for the 5 D's behavioral response model developed by Dr. Kimberly
Manning, MD of Emory University.
Institute for Healing and Justice in Medicine
Working towards the abolition of biological race in medicine and public health.
Library of racial equity tools