Opportunities for Health Professionals to Advance Climate, Health and Equity through the Infrastructure Investment and Jobs Act of 2021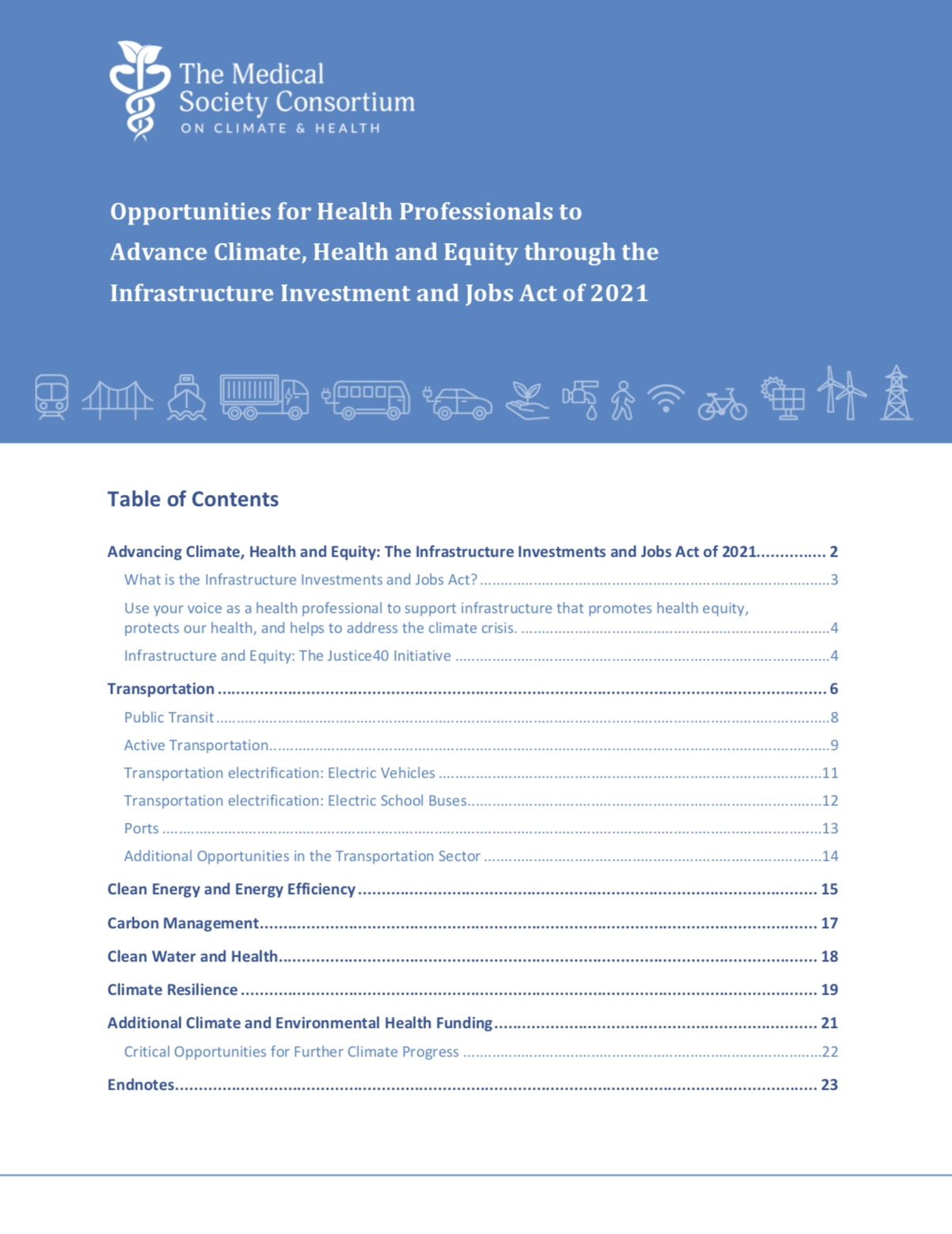 The Infrastructure Investment & Jobs Act of 2021, or the "bipartisan infrastructure law," makes a historic $1.2 trillion investment in our nation's infrastructure and programs over the next five years. Infrastructure – our roads, water and sanitation systems, electric grid and more – forms the building blocks of our communities. It shapes our opportunities for health and is centrally important in decarbonizing the economy, protecting people from harmful climate impacts, and building community climate resilience.
We have a choice: will we use the massive infrastructure funding to maintain the status quo? Or will we use it to reduce climate pollution and build the infrastructure we need for healthier and more equitable communities.
Health professionals can work with community partners to make sure that local and state governments make good decisions about how to spend infrastructure dollars.
Read this brief to learn about the most relevant components of this law and how health professionals can play an important role in ensuring that the funding protects health, promotes equity, and advances our climate goals. Local and state policymakers can use your guidance.
Download the Infrastructure Brief >
View the June 8, 2022 webinar recording for an overview of the brief and brainstorming on how health professionals can engage in implementation.
Check these resources for up-to-date news on funding opportunities and upcoming deadlines: