Messaging Guide: Communicating with the General Public on Climate Action
Updated Message Guidance for Health Professionals on Advocating for Rapid Adoption of Equitable Climate Solutions (March, 2022)
---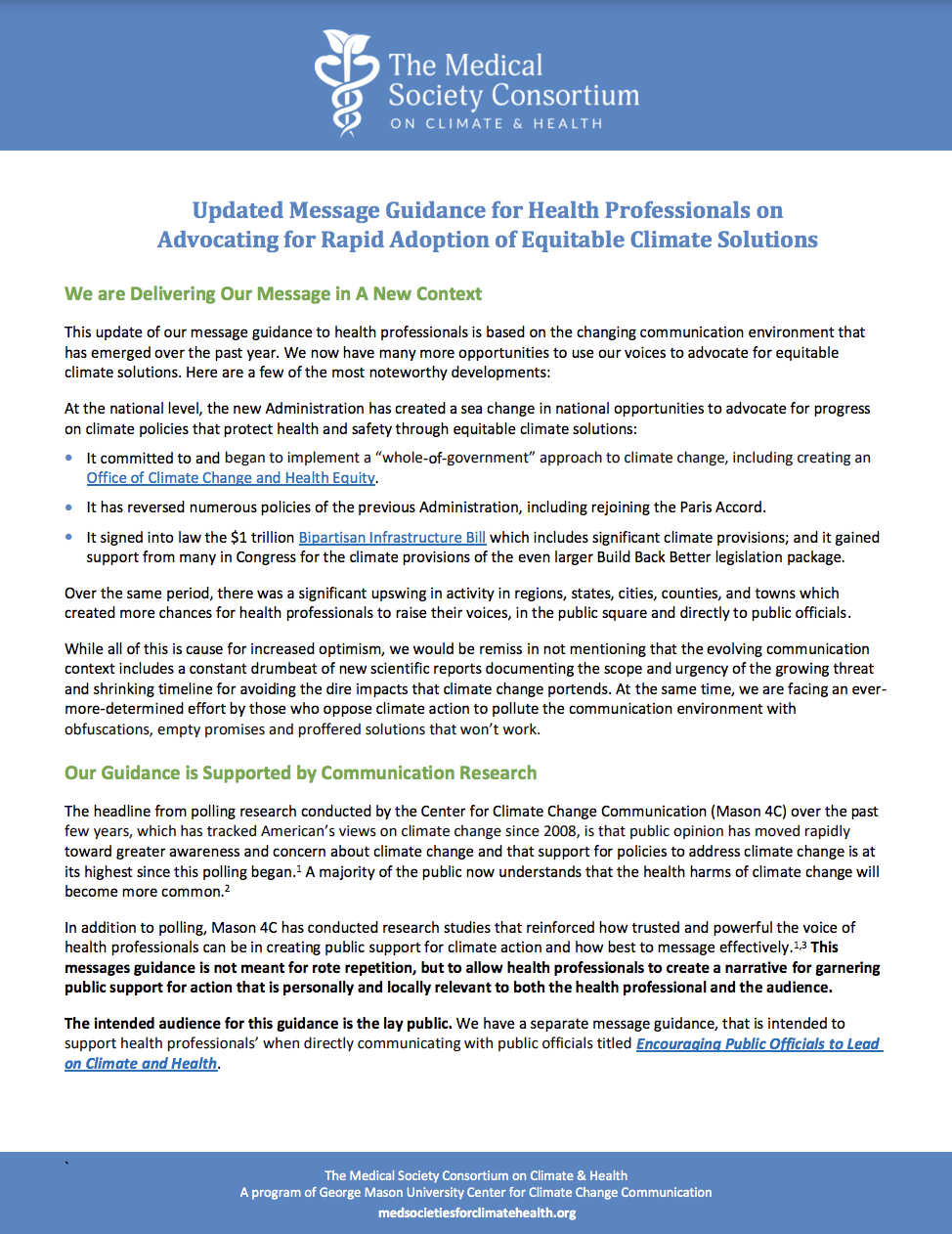 Recent studies confirm that the voices of health professionals can be a powerful force in creating public support for climate action. This guide was created to support health professionals to effectively communicate with the general public on climate change and health. The document takes you step by step in building a narrative for garnering public support for climate action that is personally and locally relevant.
Message 1: Establish Who You Are and Your Values
Message 2: Establish the Challenge of Climate Change to Health
Message 3: Establish Who is Harmed First and Worst
Message 4: Establish the Health Benefits of Climate Action
Message 5: Establish the Need for Equity in Climate Solutions
Message 6: Deliver our Summary Message on Climate and Health
Message 8. Make the Ask
This narrative can serve as a building block for op-eds, presentations to the general public, social media, and advocacy campaigns.  We have separate message guidance, that is intended to support health professionals' when directly communicating with public officials titled Encouraging Public Officials to Lead on Climate and Health.